Toddlers make for lively and exciting days.
By now your Baby is more active, possibly crawling, walking, running, climbing. They are desperate to learn by exploring the world around them.
Toddlers also become more independent and develop valuable self-help skills.
Our staff are equipped with the skills to support and help these toddlers develop and take on this new world in their own way and at their own pace.
Toddler development
Each toddler reach milestones at different times and in different fashions.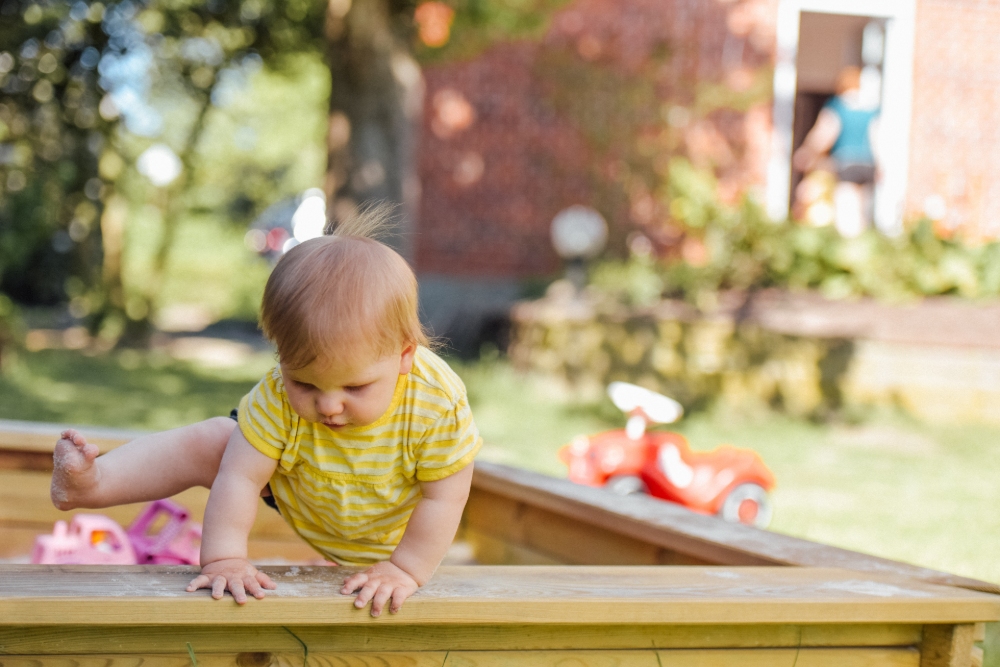 In addition to our personalised learning approach, we offer a safe and vibrant environment for toddlers.
At Circle Early Learning you will find:
Well-resourced, furnished, and purpose-built facilities
Passionate and highly qualified educators
The inclusion of nappies, wipes, sunscreen, sunhat and linen
Natural elements and very little plastic!
Individual portfolios
Documenting your child's learning journey is an essential part of our curriculum.
It allows Educators to make the children's developmental progress visible while also providing a communication port for families to share in their child's day and education. Your child's Portfolio will document your child's Learning Journey with us and is available at anytime as well as online.
What else?
If you have any questions about our centres or programs, please reach out to us today.
You can also view our Frequently Asked Questions here.